Marsh Foster Care, Adoption Division Grows, Hires New Licensing Specialist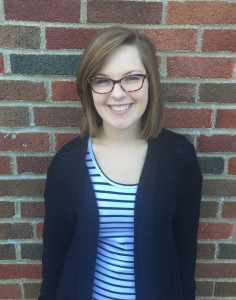 VAN WERT, Ohio – The foster care and adoption division at The Marsh Foundation continues to grow in order to meet the increasing number of children in care. Part of that growth is the hiring of a new consultant and licensing specialist, Breanna Zipfel, LSW.
Zipfel is a 2012 graduate of Tinora High School and a 2015 graduate of Defiance College where she obtained a Bachelor of Science degree in social work. She went on to become a Licensed Social Worker (LSW).
She brings with her a variety of experience from working with developmentally disabled individuals at Easy Living, domestic violence victims at the House of Ruth and mental health patients at Four County Family Center. Her position at The Marsh brings her back into the foster care system. She was an intern with a foster care agency during her senior year at Defiance College.
"I love being able to see foster families and the foster youth shape one another in positive ways," she said. "I'm really happy to be back in the foster care setting," she added.
In addition to consulting with current foster parents, Zipfel is tasked with conducting home studies and working toward licensing new foster and adoptive homes within The Marsh network. "I've really fallen in love with foster care," she said.
The Marsh Foundation is a not-for-profit children's services agency that provides services in a variety of settings. Services include group homes, family foster care (ages 0-17), an intensive treatment program, adoption and independent living. Located in Van Wert, Ohio, the organization's group homes are licensed for up to 36 children ages 7 – 17, offers an on-campus school for grades 2 – 12 and provides a variety of clinical services to group home residents, foster care children and community members.
###
Photo caption: The Marsh Foundation has hired Breanna Zipfel, LSW, in their foster care and adoption division as a consultant and licensing specialist.