For more information about becoming a foster parent, or to make a referral for a child, contact our Foster Care Supervisor, Melissa Snyder (), or at 419.238.1695 ext. 307
A comprehensive independent living program is available to older youth that will soon be out on their own. Budgeting, cooking and job searching skills are just some of the topics covered. And, in the cases when foster care children need additional treatment, the Marsh clinical staff is available to provide services when needed.
We need you!
Foster parents are needed. Parents can be married couples or single individuals. They receive 40+ hours of intensive training before having youth placed in their home and additional training throughout the year following placement to maintain their license. Substantial reimbursement is also available to those who qualify. If you are interested in becoming a foster parent, please contact The Marsh Foundation today at 419.238.1695 ext. 360.
The Marsh Foundation's Foster Care Program provides services to children from birth to age 18 throughout Ohio. Our trained foster parents provide care for youth of all ages who are in need of a safe placement.
The goal of the Foster Care Program is to work directly with the child and, whenever possible, their families to help them learn to deal with underlying issues. Foster parents are also trained in the Teaching-Family model of care. Consultants are assigned to each foster parent and are available 24-hours a day, seven days a week. They help create the child's treatment plan, offer support and are available in crisis situations. Different foster homes in the network offer specialized treatment options. Homes for sex offenders, children with reactive attachment disorder and those preparing for independent living are offered.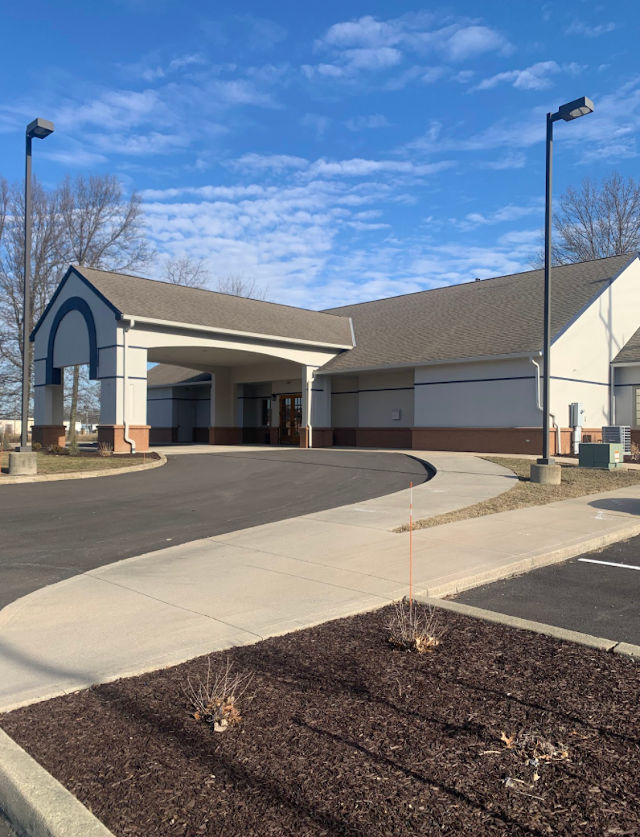 Pictured is our dedicated and caring Foster Care team in front of our new Foster Care and Adoption Center in downtown Van Wert.
Please fill out the form and add the proper documentation to get started in being a foster parent: