Marsh Foundation Holds Spring Celebration and Graduation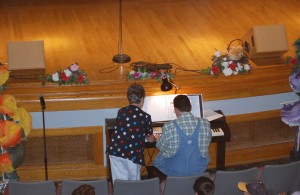 VAN WERT, Ohio – The Marsh Foundation School held its annual spring celebration on Wednesday, May 25. The day included piano recitals, a musical production of The Wizard of Oz, a graduation ceremony and a luncheon.  A total of three students were honored for receiving their high school diplomas.
Many of the youth's friends and families, as well as community members joined in the celebration. More than 35 students participated in the day's festivities. Many received academic awards for their successes throughout the school year. Following the program in the auditorium, everyone in attendance enjoyed a luncheon in the cafeteria.
Serving children and families since 1922, The Marsh Foundation is a not-for-profit children's services agency that provides behavioral treatment in a variety of settings. Services include group homes, foster care, an intensive treatment program and independent living. Located in Van Wert, Ohio, the organization's group homes are licensed for up to 35 children ages 7 – 17, offers an on-campus school for grades 2 – 12 and provides a variety of clinical services to group home residents, foster children and community members.
The mission of The Marsh Foundation is to inspire hope, to teach and to care for children and families. For more information about The Marsh, visit www.marshfoundation.org.
###
Photo caption:
A student performs a duet with piano teacher Audrey McClure during the piano recital.