The Marsh Foundation Hosts Reunion
VAN WERT, Ohio – Once every five years, The Marsh Foundation celebrates its history and invites back the hundreds of alumni who once called the campus home. Recently, more than 400 past students, employees and their families visited The Marsh campus for a memorable weekend.
Established as an orphanage and children's home in 1922, The Marsh Foundation programs have evolved over the past 90+ years. The Marsh continues to serve children who need a home but has expanded its services to include counseling and a more comprehensive treatment program.
These reunion events are reserved for former students and employees. A public open house will be held on campus on Sept. 13. More details will be announced soon.
Serving children and families since 1922, The Marsh Foundation is a not-for-profit children's services agency that provides behavioral treatment in a variety of settings. Services include group homes, foster care, an intensive treatment program and independent living. Located in Van Wert, Ohio, the organization's group homes are licensed for up to 36 children ages 7 – 17, offers an on-campus school for grades 2 – 12 and provides a variety of clinical services to group home residents, foster children and community members.
The mission of The Marsh Foundation is to inspire hope, to teach and to care for children and families. For more information about The Marsh, visit www.marshfoundation.org. To see more photos from the weekend, click here.
###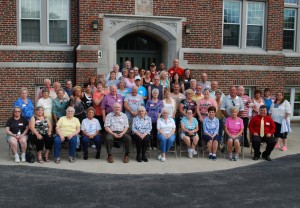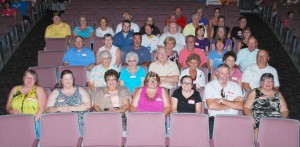 Photo captions: A group photo of alumni was taken on Saturday and again on Sunday.