Marsh Foundation Campus Celebrates Easter Holiday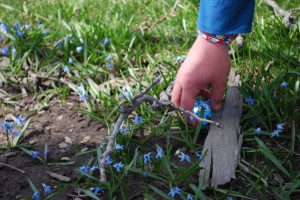 VAN WERT, Ohio – The youth at The Marsh Foundation had a very exciting week leading up to Easter and a festive celebration on Easter Sunday.
In art class, Mrs. Hoying introduced projects relating to the holiday. All of the youth made both Easter baskets and Pysanky eggs. The baskets were crafted out of string they put around an inflated balloon and hardened with sugar water to keep its shape. The eggs came along with a history lesson. The pysanky, or Ukrainian Easter egg, are an ancient tradition of decorating eggs with wax. The tradition is said to have started before written language when the beautiful eggs were decorated with symbols.
Again this year, Easter Sunday was highlighted by an egg hunt sponsored by the Shirley Haight family. In the 1940s Shirley Haight came to live at The Marsh. For the fourth straight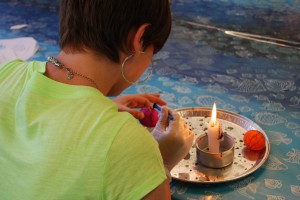 year, her daughters and grandson have given back to the campus at Easter time. The family provided eggs, baskets and gifts for all of the youth on campus. Although Haight passed away in 1988, her family has made a tradition out of donating. It was a memorable day and enjoyed tremendously by Marsh Foundation youth.
Serving children and families since 1922, The Marsh Foundation is a not-for-profit children's services agency that provides behavioral treatment in a variety of settings. Services include group homes, treatment and family foster care, an intensive treatment program and independent living. Located in Van Wert, Ohio, the organization's group homes are licensed for up to 30 children ages 7 – 17, offers an on-campus school for grades 2 – 12 and provides a variety of clinical services to group home residents, foster children and community members.
The mission of The Marsh Foundation is to inspire hope, to teach and to care for children and families. For more information about The Marsh, visit www.marshfoundation.org.
###
Photo captions
A Marsh youth decorates her Pysanky egg in art class.
A Marsh youth reaches for an egg during the Easter egg hunt on campus.