Clay Named New Member of The Marsh Foundation Board of Trustees
[caption id="attachment_429" align="alignright" width="160"]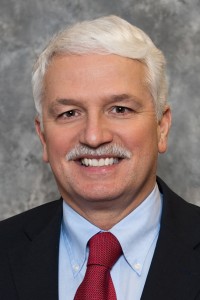 Gary L. Clay[/caption]
VAN WERT, Ohio – The Third District Court of Appeals has named Gary L. Clay as the newest member of The Marsh Foundation Board of Trustees. When he takes office on January 1, Clay will be the 18th Trustee to serve on the board since it was established in 1922. He is replacing retiring Trustee Gerald Thatcher, who has served as a Trustee since July of 2002.
Clay brings a wealth of experiences to his new position and said he is excited about the opportunity to serve The Marsh. He will join Bob Gamble and Gary Corcoran who are currently on the board. "I'm really excited about this because I think it is a great opportunity to make an impact on young people's lives," Clay said. "I know kids at The Marsh have had their struggles but giving them the opportunity to succeed is what I think is really important. I'm going to do the best I can to help The Marsh in any way," he added.
Clay is a lifelong resident of Van Wert who graduated from Bluffton College with a double major in accounting and business administration.  He is currently the president of Van Wert Federal Savings Bank and is a member of the bank's board of directors. He is the secretary of the Van Wert County Hospital Board of Trustees, the vice-president of the Business Development Corporation Board and also serves on the Board of Trustees of the Van Wert County Foundation, Huntington University President's Advisory Board and the Van Wert City tax abatement committee.
In the past, Clay has served as president of the Van Wert Chamber of Commerce and the Van Wert Sertoma Club, as well as the boards of the United Way, Junior Achievement, Van Wert Historical Society, Habitat for Humanity, Crime Stoppers, Family Caring Center, Pregnancy Life Center, Van Wert County Extension Advisory Board and Van Wert Band Parents. He is also an active member of Trinity United Methodist Church.
Gary and his wife Melissa have 4 children, Erica Clay, Lydia Mendenhall, Laura Scott and Andrew Clay. They also have five grandchildren; all of whom reside in the Van Wert area.
Serving children and families since 1922, The Marsh Foundation is a not-for-profit children's services agency that provides behavioral treatment in a variety of settings. Services include group homes, treatment and family foster care, an intensive treatment program and independent living. Located in Van Wert, Ohio, the organization's group homes are licensed for up to 30 children ages 7 – 17, offers an on-campus school for grades 2 – 12 and provides a variety of clinical services to group home residents, foster children and community members.
The mission of The Marsh Foundation is to inspire hope, to teach and to care for children and families. For more information about The Marsh, visit www.marshfoundation.org.
###