The Marsh Foundation Has Ties to Negro League Baseball Player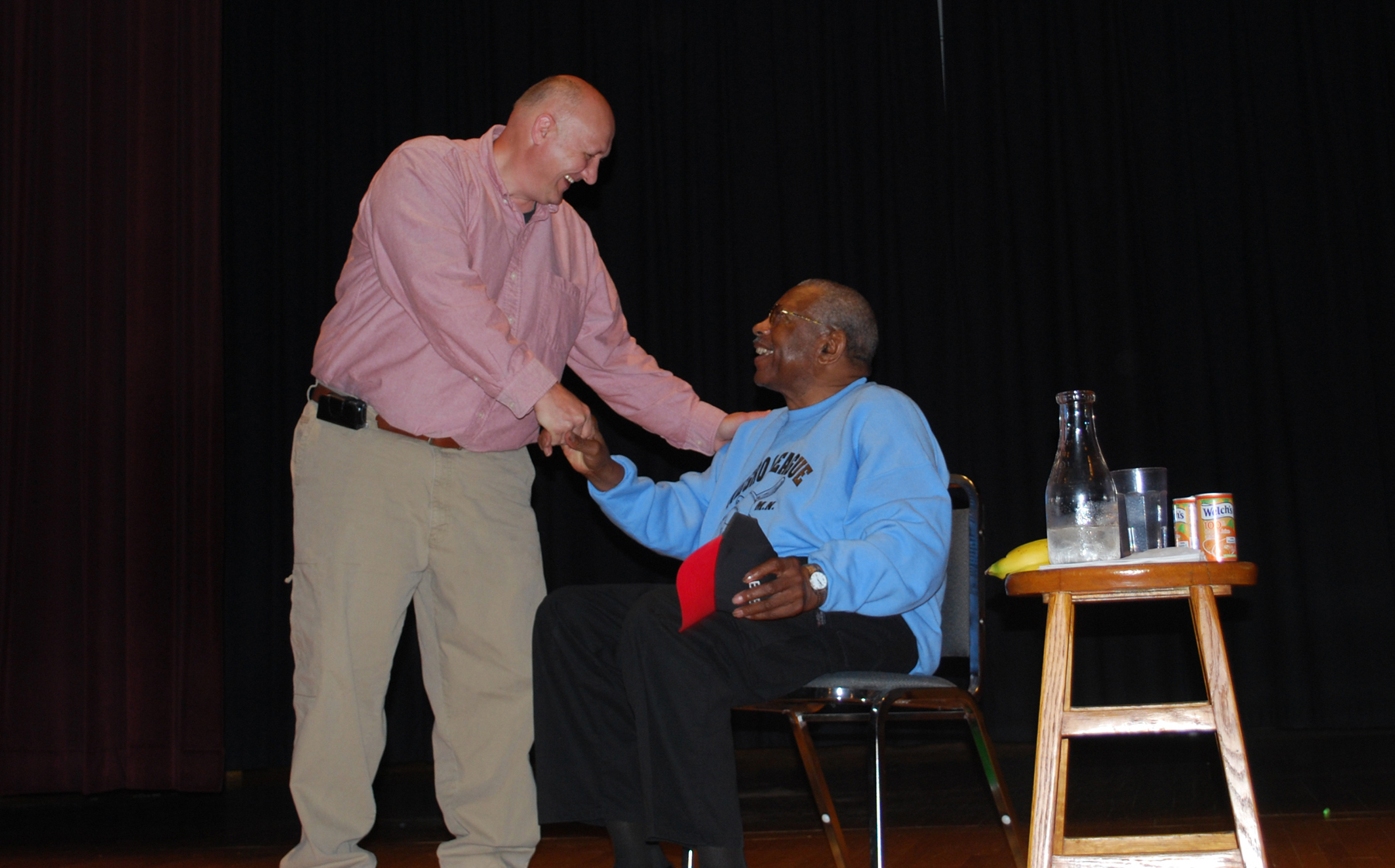 VAN WERT, Ohio – Robert "Bob" Wiggins passed away at the end of 2012. He was a member of the Negro American Baseball League (NAL) and played in 1959 and 1960. He was also the grandfather of Tonya Branson, Marsh Foundation school family teacher.
Branson helped bring Wiggins to The Marsh on two different occasions to talk to the youth about baseball, discrimination and rising up against the odds.
Wiggins played in the NAL 12 years after Jackie Robinson broke the big-league color barrier with the Brooklyn Dodgers. However, African Americans still weren't widely accepted in baseball. Many black baseball players, like Willie Mays and Hank Aaron, still started their careers on NAL teams.
Wiggins played for the Raleigh Tigers and the Kansas City Monarchs. He relayed stories about eating and sleeping on the team bus because often players in the NAL weren't welcome at many restaurants or hotels.
And, the black players usually weren't paid much money. They often just wanted the chance to play. Often, they played well. Wiggins was invited to try out for the White Sox in 1958 after playing for semi-pro teams in Chicago. The Sox didn't sign him, so he went on to play for the two NAL teams. Later, after his own playing career, he also helped coach the South Shore Railcats team in Gary, Ind.
Wiggins' message to the youth at The Marsh was inspirational. You can learn more about the Negro League at www.negroleaguelegends.org. And, you can read a full article about Wiggins and his life experiences on the Chicago Sun Times' website at http://www.suntimes.com/news/obituaries/16642349-418/outfielder-passed-up-by-sox-made-his-mark-in-the-old-negro-leagues.html.
Serving children and families since 1922, The Marsh Foundation is a not-for-profit children's services agency that provides behavioral treatment in a variety of settings. Services include group homes, treatment and family foster care, an intensive treatment program and independent living. Located in Van Wert, Ohio, the organization's group homes are licensed for up to 30 children ages 7 – 17, offers an on-campus school for grades 2 – 12 and provides a variety of clinical services to group home residents, foster children and community members.
The mission of The Marsh Foundation is to inspire hope, to teach and to care for children and families. For more information about The Marsh, visit www.marshfoundation.org.
###
Photo caption: Robert Wiggins visited The Marsh on different occasions to speak to the youth about his experiences. Many staff and students had the opportunity to meet him first hand. Here, he is pictured with family teacher Emery Rogers. Wiggins passed away at the end of 2012.