Marsh Foundation Hires Additional Foster Care Consultant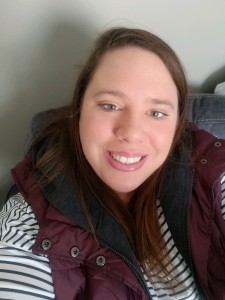 VAN WERT, Ohio – In order to meet growing needs at The Marsh Foster Care and Adoption Center, the organization has hired a third foster care consultant. Megan Riemesch, LSW, is excited to join the team and brings with her experience and education that will benefit the youth at The Marsh Foundation.
"Becoming a foster parent is a brave decision. I'm excited to support families of all kinds through the good, bad, frustrating, most amazing times of their lives," Riemesch said.
Riemesch obtained her degree in social work from The Ohio State University. Previous positions at Westwood Behavioral Health and Allen County Children's Services have given her a broad base of experience to draw from.
As a case manager, Riemesch has worked with individuals of all ages. "I truly want to help others and that is why I chose a career in social work in the first place. This position will allow me to do just that," she said.
The foster care and adoption division at The Marsh Foundation continues to grow to meet the increasing number of children in care. "We are excited about the opportunity to have Megan join our team," said Marsh foster care supervisor, Melissa Snyder. "Unfortunately, we are seeing more and more children needing care. Thankfully, we are fortunate to have a strong, compassionate staff that use their talents to work closely with these families and children," she added.
Riemesch recently married her husband Brent and the couple resides in Lima with their two dogs, Runner and Calvin.
The Marsh Foundation is a not-for-profit children's services agency that provides services in a variety of settings. Services include group homes, family foster care (ages 0-17), an intensive treatment program, adoption and independent living. Located in Van Wert, Ohio, the organization's group homes are licensed for up to 36 children ages 7 – 17, offers an on-campus school for grades 2 – 12 and provides a variety of clinical services to group home residents, foster care children and community members.
###
Photo caption: The Marsh Foundation has hired Megan Riemesch, LSW, as a foster care consultant.