Marsh Foundation Celebrates Veteran's Day with Hero Workouts
November 15, 2023
For Immediate Release
Marsh Foundation Celebrates Veteran's Day with Hero Workouts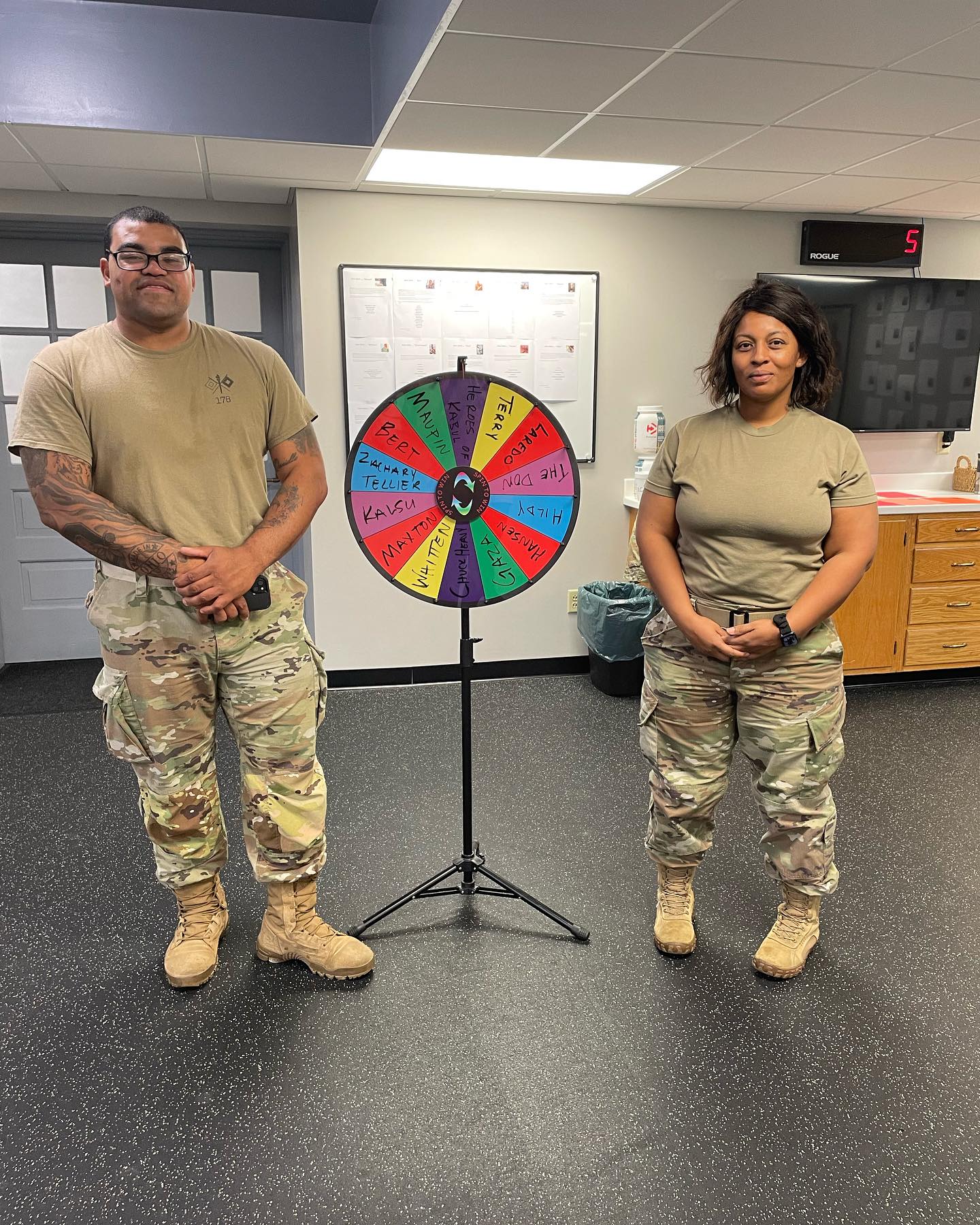 VAN WERT, Ohio – The Marsh Foundation School was the site of a unique Veteran's Day celebration on Friday. Two United States Army personnel, Staff Sargeant Vickers and Staff Sargeant Wessel joined The Marsh fitness classes for hero workouts.
Each student was able to spin the wheel and then perform the workout dedicated in honor of the military personnel that they landed on. SSG Vickers and Wessel jumped right in, performing the workouts with the students.
According to event planner and Marsh Program Manager, Mackenzie Basil, this is a great partnership that has been developed between The Marsh and Army personnel. "It is something we look forward to growing," she said. "The Staff Sergeants were in the trenches and working out with our kids. It was fun to see our students showing off their strength to the military personnel."
Each hero on the wheel represented a soldier who sacrificed everything for our country. For example, Matt Maupin's workout consisted of four rounds for time, 800-meter run, 49 pushups, 49 sit ups and 49 air squats.
In addition to the energy and physical inspiration the two provided, the Staff Sergeants also spoke on resiliency and adaptability, two great messages for The Marsh students. Veteran's Day was a meaningful day for this special event and gave everyone in attendance an even deeper appreciation for Veterans and their service to our country.
"We appreciate SSG Wessel and SSG for joining us for Veteran's Day and the energy and inspiration they brought to our students," Basil said.
The Marsh Foundation is a not-for-profit children's services agency that provides services for youth
and families in a variety of settings. Services include residential care, family foster care (ages 0-17),
adoption and independent living services. Located in Van Wert, Ohio, the organization is licensed to
provide on-campus services for up to 30 children, offers an on-campus school for grades 2 – 12, and
provides a variety of clinical services to campus residents, foster care children and community
members throughout western Ohio.
###
Photo caption: SSG Vickers and SSG Wessel attended fitness class with Marsh Foundation students on Veteran's Day and performed hero workouts right along with them.