Free Community Safety Event June 6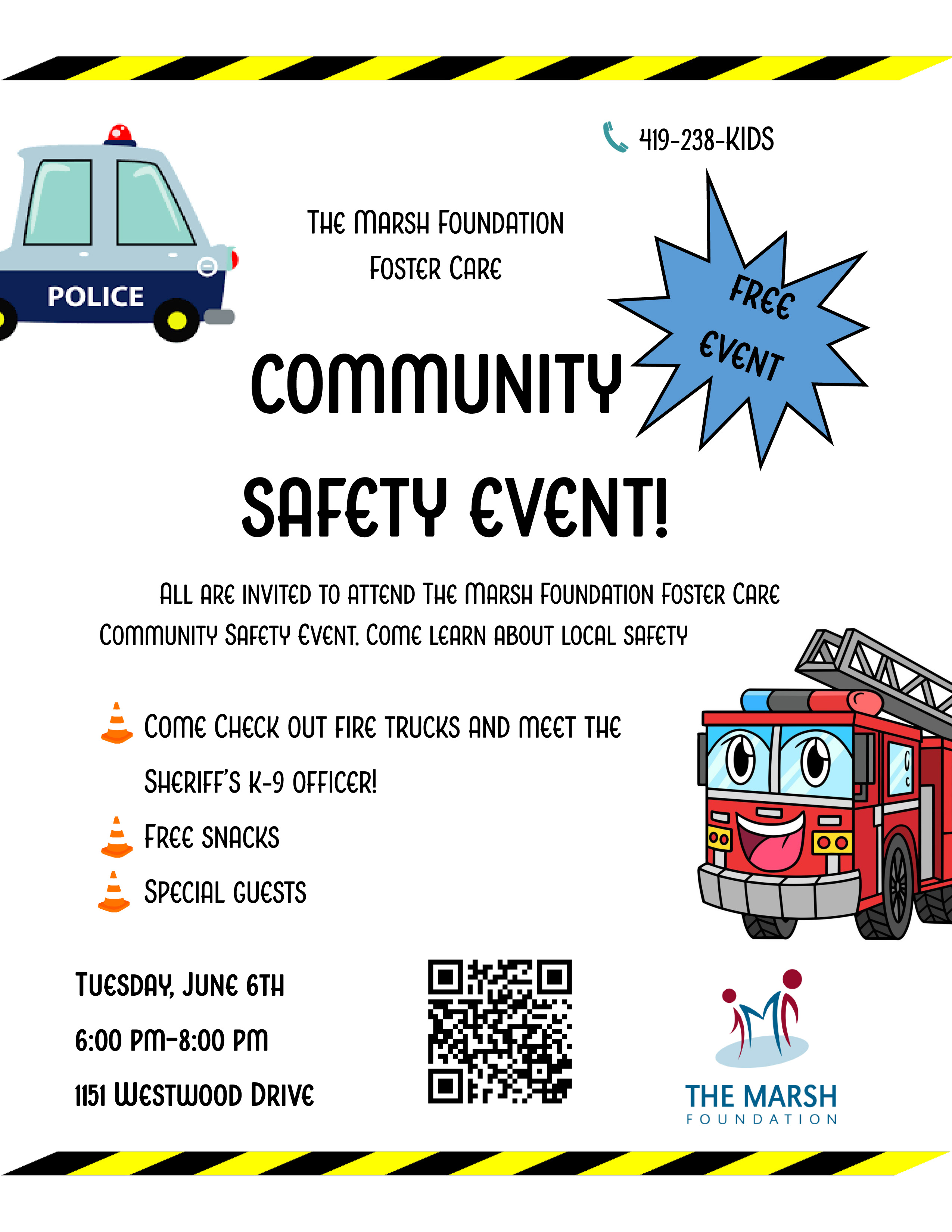 VAN WERT, Ohio – The Marsh Foundation Foster Care and Adoption division is hosting a free community safety event on Tuesday, June 6. The event will be held at the Foster Care office at 1151 Westwood Drive from 6 – 8 p.m.
Everyone is invited to the event to learn about our local safety providers. The Van Wert Fire Department will be on site with firetrucks. Attendees will also be able to meet the Van Wert Sherriff Department's K-9 Officer.
Foster Care Consultant Jennifer Meyer, said The Marsh is excited to host their first community safety event. "It will be a wonderful evening to learn about safety resources in our community," she said. "Our booth will highlight car seat safety and we will also be available to answer questions about foster parenting."
The Marsh will provide free snacks and there will be a special surprise guest. "We are grateful to the local resources for all of their support," Meyer said. To learn more, call 419.238.KIDS.
The Marsh Foundation is a not-for-profit children's services agency that provides services for youth
and families in a variety of settings. Services include residential care, family foster care (ages 0-17),
adoption and independent living services. Located in Van Wert, Ohio, the organization is licensed to
provide on-campus services for up to 30 children, offers an on-campus school for grades 2 – 12, and
provides a variety of clinical services to campus residents, foster care children and community
members throughout western Ohio.
###
Photo caption: A free community safety event will be held on June 6 from 6 – 8 p.m.