Marsh Foundation Foster Care Division Opens New Office in Wapak
VAN WERT, Ohio – The Marsh Foundation Foster Care and Adoption division has officially opened a second office in Wapakoneta, Ohio. The small incubation office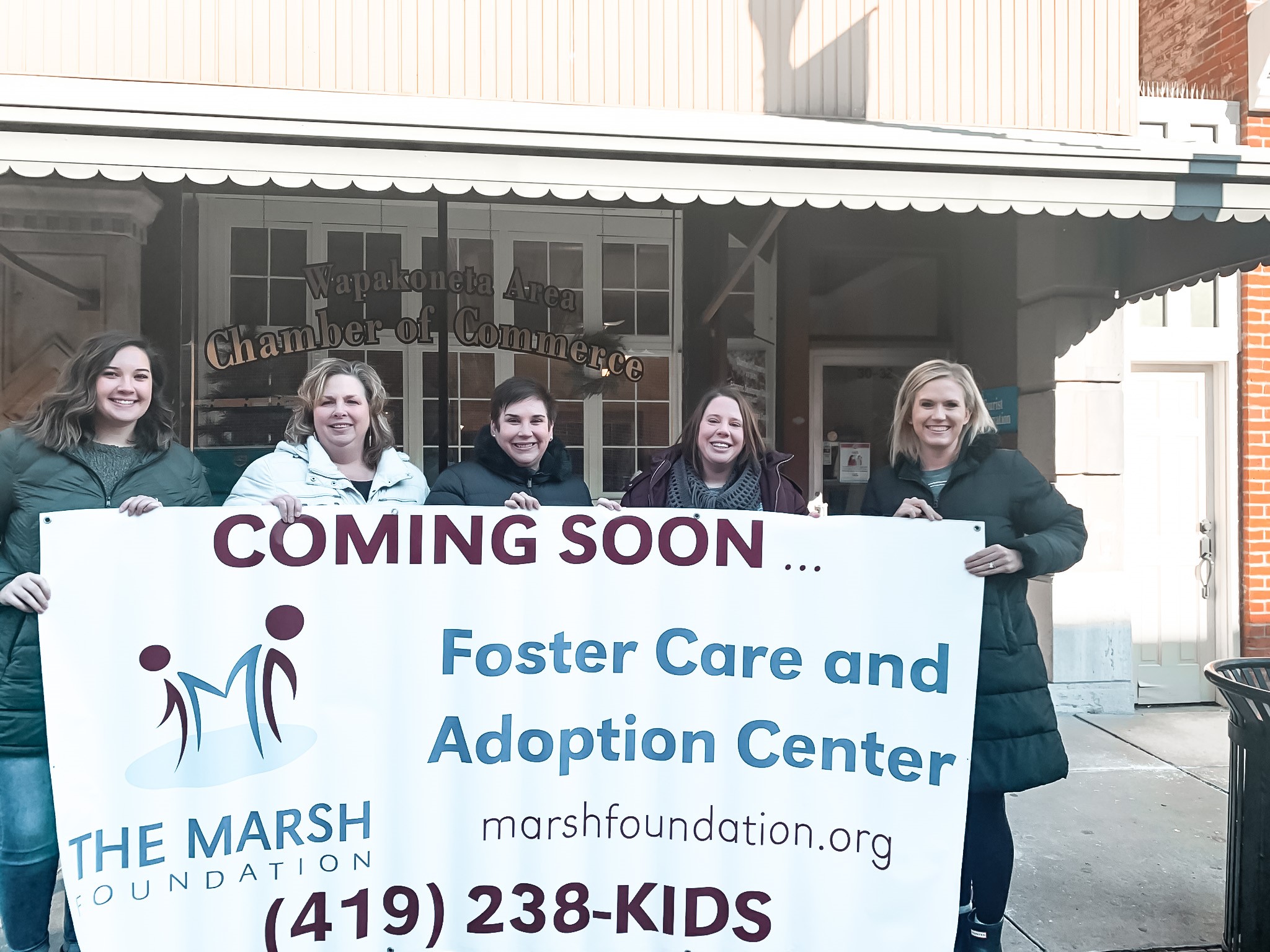 is located within The Chamber of Commerce at 30 E. Auglaize Street. With the continuous expansion and recruitment of new foster families in the surrounding areas, the additional office will make it easier to connect with families south of Van Wert.
The Marsh Foster Care Director, Melissa Snyder, said that the new office is a great asset to The Marsh. "We work with a lot of families in Mercer and Auglaize Counties. This new office space will allow us to be closer and even more accessible to these families." She also said it is an opportunity to educate more people about the need for foster families. "We have a great need for foster families and there are many children in need of care. This office will allow us to raise awareness and tell more people about the need and opportunity to help," she said.
Children in foster care experience many changes. Placements close to home help minimize that change. "Our kids experience a lot of change which can cause anxiety," Snyder said. "If we can keep kids in their own communities it generally makes for an easier transition and more effective placement," she continued. There is a continued need for foster families in Wapakoneta and the surrounding communities.
Those interested in learning more about fostering, can contact our Foster Care Supervisor, Melissa Snyder (), or at 419.238.1695 ext. 307. Information is also available on our website at www.marshfoundation.org/services/foster-care.
The Marsh Foundation is a not-for-profit children services agency that provides services for youth and families in a variety of settings. Services include residential care, family foster care (ages 0-17), adoption and independent living services. Located in Van Wert, Ohio, the organization is licensed to provide on-campus services for up to 30 children, offers an on-campus school for grades 2 – 12, and provides a variety of clinical services to campus residents, foster care children and community members.
###
Photo caption: The Marsh Foundation Foster Care and Adoption staff pose in front of the Wapakoneta Chamber of Commerce, the location of their newest office.