Marsh Foundation Launches New, User-Friendly Website
VAN WERT, Ohio – The Marsh Foundation has relaunched its website with an emphasis on making it more user-friendly for constituents and referral sources. According to Kim Mullins, the executive director of Child & Family Services, it is important to have an organized, attractive website for families, caseworkers and others to use.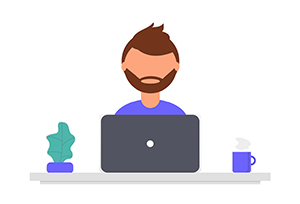 "We've redesigned our website in an effort to make the referral process easier for our clients," Mullins said. "We want those referring children for services, or inquiring about foster care opportunities, to have an easy clear path to do so," she added. The website, designed and hosted by Microtronix ESolutions, launched this week.
In addition to information about services, foster parenting and events, the site also has an employment page where job openings are listed and historical videos about the organization and its roots. "While there is a lot of focus on our current offerings, we also wanted to ensure we honor our founders, George and Hilinda Marsh, with information on the site about our history," Mullins added.
The site can be found at www.marshfoundation.org. Please visit for more information about services, alumni, becoming a foster parent, staff and resources.
The Marsh Foundation is a not-for-profit children's services agency that provides services in a variety of settings. Services include group homes, family foster care (ages 0-17), an intensive treatment program, adoption, and independent living services. Located in Van Wert, Ohio, the organization's group homes are licensed for up to 30 children ages 7 – 17, offers an on-campus school for grades 2 – 12 and provides a variety of clinical services to group home residents, foster care children and community members.